A Personal Content Writing Wizard
Developing high quality content writing for your website is important in this day and age. We live in a social society that is heavily connected to the internet.
Your web content has a short amount of time to connect with the reader. People have just evolved into being better multi-taskers and are able to scan through content quickly to determine its relevance. This is why it is so important to optimize your content with the important information and some personality. Without these two components weaved together in a magical balance, you are not doing your website justice.
At Scribe Wizards, we write for your audience, not your lawyers and stockholders. This means the tone and attitude of our write-ups come across as friendly and informative rather than dry and boring. That's the magic touch!
Your Scribe Wizard Conclave (AKA – Writers)
Michael is writer and marketer who crafts his magic in the Great White North, known to others as Canada. He makes his home in the city of Whitby within the Durham Region. As a world traveller, he got his start in travel writing by creating posts for travel blogs and websites. While living in Korea as an ESL teacher, he also helped his academy in developing student programs and content. These experiences led him to begin freelance ghostwriting blog posts for business websites. This soon ballooned into web copy and social media content creation and management. A voracious reader and writer in his personal time, Michael writes across a spectrum of interests from sports, fantasy/scifi, gaming, and matters relating to Canadian life.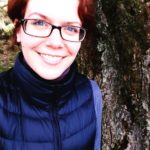 Robyn is a writer and editor based in Seattle, Washington. Her previous work in textbook development and creation for EFL students in South Korea has honed her attention to detail, and her writing has been featured in the Stanford University School of Medicine's award-winning medical blog, Scope. Robyn is an omnivorous writer–she has written blogs, web copy, video and audio scripts, press releases, white papers, social media content, and just about everything in between. Her specialty is writing about health, wellness, fitness, and nutrition, but she is intensely curious and enthusiastic about writing on a wide variety of topics.
So don't be shy! Let's get to know each other and help each other grow.
Visit the Contact page to chat us up and ask questions, or email us directly at:
Let's make magic happen with some personalized content writing.